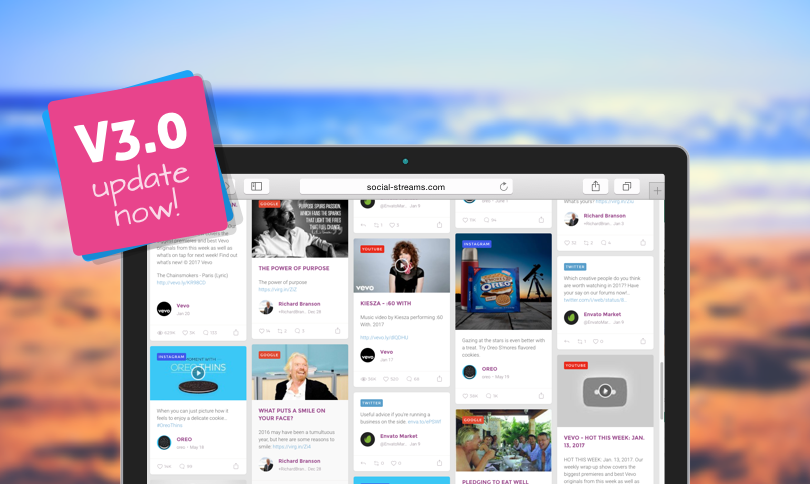 Meet the Flow-Flow 3.0 Major Update! With this update we present you a number of new features that will please both new users of the plugin, and those who have already managed to assess the main advantages of Flow-Flow Social Streams.
All updates are aimed at improving your comfort, and a variety of plugin performance features are available to customize your social streams via Flow-Flow. We have tried to take into account all the wishes of our customers to provide the best performance.
In this article, we will examine all the new features of Flow-Flow 3.0 and the opportunities that they provide for users of this plugin. If you have not bought Flow-Flow, you will be able to appreciate the new benefits and make the right choice of the plugin for social streaming.